Are you looking for something to do on a long weekend?
Canadian movie theatres are celebrating National Cinema Day by offering $3 movie tickets.
Cineplex claims that tickets will be $3 plus tax on Saturday for "any movie, any experience and any showtime". This includes movies in 3D, IMAX or D-BOX as well as UltraAVX and 4DX.
Latest Amazon Canada Sales
[wps_button style="bordered" url="https://amzn.to/3Bbs3W0″ target="blank" background="#2D89EF" color="#FFFFFF" size="13″ icon="heart-o" wide="no" position="left" radius="auto" text_shadow="0px 1px 1px #000″ rel="nofollow" title="Default Button" id="default-button" desc="1 Month Free Trial Amazon Prime"]Claim Amazon Prime Free Trial for 1 Month.[/wps_button]
Press for CTRL+F in Windows or CMND+F in Mac to search whether the Cineplex theatre at your location is providing a $2.99 Movie Ticket or not.
$2.99 / $3 Movie Ticket Canada Cineplex
$3 Movie Ticket in Alberta
Cineplex Odeon Crowfoot Crossing Cinemas
Address: 91 Crowfoot Terrace NW
Calgary, AB, T3G 2L5
Cineplex Odeon Eau Claire Market Cinemas
Address: Eau Claire Market, 200 Barclay Parade SW, 200 Barclay Parade S.W.
Calgary, AB, T2P 4R5
Cineplex Odeon Sunridge Spectrum Cinemas
Address: #400, 2555-32nd Street NE
Calgary, AB, T1Y 7J6
Cineplex Odeon Westhills Cinemas
Address: 165 Stewart Green SW
Calgary, AB, T3H 3C8
Scotiabank Theatre Chinook
Address: 6455 Macleod Trail SW
Calgary, AB, T2H 0K4
Cinema City Movies 12
Address: 5074 130 Avenue
Edmonton, AB, T5A 5A9
Cineplex Cinemas Manning Town Centre
Address: 15531 37 ST NW
Edmonton, AB, T5Y 0S5
Cineplex Cinemas North Edmonton and VIP
Address: 14231-137th Avenue
Edmonton, AB, T5L 5E8
Cineplex Odeon South Edmonton Cinemas
Address: 1525-99th Street NW
Edmonton, AB, T6N 1K5
Cineplex Odeon Windermere Cinemas and VIP
Address: 6151 Currents Drive NW
Edmonton, AB, T6W 0L9
Scotiabank Theatre Edmonton
Address: #3030, 8882-170 Street
Edmonton, AB, T5T 4M2
Cineplex Odeon Grande Prairie Cinemas
Address: 10330 109th Street
Grande Prairie, AB, T8V 7X3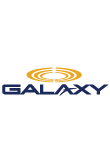 Galaxy Cinemas Lethbridge
Address: 501-1st Avenue South West
Lethbridge, AB, T1J 0A1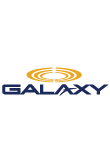 Galaxy Cinemas Medicine Hat
Address: 3292 Dunmore Road SE
Medicine Hat, AB, T1B 2R4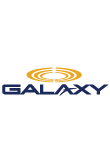 Galaxy Cinemas Red Deer
Address: 357-37400 Highway 2, Red Deer County, Red Deer County
Red Deer, AB, T4E 1B9
SilverCity CrossIron Mills Cinemas and XSCAPE Entertainment Centre
Address: 261055 CrossIron Boulevard
Rocky View, AB, T4A 0G3
Cineplex Cinemas Sherwood Park
Address: 2020 Sherwood Drive
Sherwood Park, AB, T8A 3H9
$2.99 Movie Ticket in British Columbia
Cineplex Cinemas Abbotsford and VIP
Address: 3122 Mt. Lehman Rd., Unit J200
Abbotsford, BC, V4X 2K9
Cineplex Cinemas Metropolis
Address: 4700 Kingsway
Burnaby, BC, V5H 4M1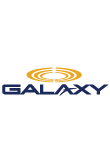 Galaxy Cinemas Chilliwack
Address: 8249 Eagle Landing Parkway
Chilliwack, BC, V2R 0P9
Cineplex Cinemas Coquitlam and VIP
Address: 170 Schoolhouse Street
Coquitlam, BC, V3K 4X9
Cineplex Cinemas Aberdeen Mall
Address: 700-1320 West Trans Canada Highway
Kamloops, BC, V1S 1J2
Cineplex Cinemas Orchard Plaza
Address: 160-1876 Cooper Road
Kelowna, BC, V1Y 9N6
Cineplex Odeon Westshore Cinemas
Address: 900 2945 Jacklin Rd
Langford, BC, V9B 5E3
Cineplex Cinemas Langley
Address: #20090, 91A Avenue
Langley, BC, V1M 3Y9
SilverCity Mission Cinemas
Address: The Junction Plaza, 32555 London Avenue
Mission, BC, V2V 6M7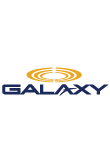 Galaxy Cinemas Nanaimo
Address: 213-4750 Rutherford Road
Nanaimo, BC, V9T 4K6
Cineplex Odeon Meadowtown Cinemas
Address: #410, 19800 Lougheed Highway
Pitt Meadows, BC, V3Y 2W1
Famous Players 6 Cinemas
Address: 172-1600 15th Avenue
Prince George, BC, V2L 3X3
Famous Players Prince Rupert Cinemas
Address: 525 West 2nd Avenue
Prince Rupert, BC, V8J 1G9
SilverCity Riverport Cinemas
Address: 14211 Entertainment Way
Richmond, BC, V6W 1K4
Cineplex Cinemas Strawberry Hill
Address: 12161-72nd Avenue
Surrey, BC, V3W 2M1
Cineplex Odeon International Village Cinemas
Address: 88 West Pender, 3rd Floor
Vancouver, BC, V6B 6N9
Fifth Avenue Cinemas (age restricted 19+)
Address: 2110 Burrard Street
Vancouver, BC, V6J 3H6
Scotiabank Theatre Vancouver
Address: 900 Burrard Street
Vancouver, BC, V6Z 3G5
The Park Theatre
Address: 3440 Cambie St.
Vancouver, BC, V5Z 2W8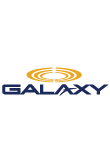 Galaxy Cinemas Vernon
Address: 275-2306 Highway 6
Vernon, BC, V1T 7E3
Cineplex Odeon Victoria Cinemas
Address: 780 Yates Street
Victoria, BC, V8W 1L4
SilverCity Victoria Cinemas
Address: 3130 Tillicum Road
Victoria, BC, V9A 6T2
$2.99 Movie Ticket in Manitoba
Cinema City Northgate
Address: 1399 McPhillips Street
Winnipeg, MB, R2V 3C4
Cineplex Odeon McGillivray Cinemas and VIP
Address: 2190 McGillivray Boulevard
Winnipeg, MB, R3Y 1S6
Famous Players Kildonan Place Cinemas
Address: 1555 Regent Avenue West
Winnipeg, MB, R2C 4J2
Scotiabank Theatre Winnipeg
Address: 817 St. James Street
Winnipeg, MB, R3G 3L3
SilverCity St. Vital Cinemas
Address: 160-1225 St. Mary's Road
Winnipeg, MB, R2M 5E5
$2.99 Movie Ticket in New Brunswick
Cineplex Cinemas Dieppe
Address: 1 Promenade Bass Pro Drive
Dieppe, NB, E1A 6S5
Cineplex Cinemas Fredericton
Address: 1381 Regent Street
Fredericton, NB, E3C 1A2
Cineplex Cinemas Miramichi
Address: 2480 King George Highway
Miramichi, NB, E1V 6W4
Cineplex Cinemas Trinity Drive
Address: 127 Trinity Drive
Moncton, NB, E1G 2J7
Cineplex Cinemas Saint John
Address: 175 McAllister Drive
Saint John, NB, E2J 2S6
Newfoundland & Labrador
Cineplex Cinemas Millbrook
Address: 2 Main Street
Corner Brook, NL, A2H 6G7
Scotiabank Theatre St. John's
Address: Avalon Mall, 48 Kenmount Road
St. John's, NL, A1B 1W3
$3 Movie Ticket in Nova Scotia
Cineplex Cinemas Amherst
Address: 47 Church Street
Amherst, NS, B4H 3A7
Cineplex Cinemas Bridgewater
Address: 349 Lahave Street
Bridgewater, NS, B4V 2T6
Cineplex Cinemas Dartmouth Crossing
Address: 145 Shubie Drive
Dartmouth, NS, B3B 0C3
Cineplex Cinemas Park Lane
Address: 5657 Spring Garden Road
Halifax, NS, B3J 3R4
Scotiabank Theatre Halifax
Address: Bayer's Lake, 190 Chain Lake Drive
Halifax, NS, B3S 1C5
Cineplex Cinemas Lower Sackville
Address: 760 Sackville Drive
Lower Sackville, NS, B4E 1R7
Cineplex Cinemas New Glasgow
Address: 612 East River Road
New Glasgow, NS, B2H 3S2
Cineplex Cinemas New Minas
Address: 8944 Commercial Street
New Minas, NS, B4N 3C9
Cineplex Cinemas Sydney
Address: 325 Prince Street
Sydney, NS, B1P 5K6
Cineplex Cinemas Truro
Address: 20 Treaty Trail
Truro, NS, B6L 1W2
Cineplex Cinemas Yarmouth
Address: 136 Starrs Road
Yarmouth, NS, B5A 4E5
$2.99 / $3 Movie Ticket in Ontario Near Me
Cineplex Odeon Ajax Cinemas
Address: 248 Kingston Road East, Highway 2
Ajax, ON, L1S 1G1
Cineplex Cinemas Ancaster
Address: 771 Golf Links Road
Ancaster, ON, L9G 3K9
Cineplex Odeon Aurora Cinemas
Address: 15460 Bayview Avenue
Aurora, ON, L4G 7J1
Cineplex Odeon Barrhaven Cinemas
Address: 131 Riocan Avenue
Barrhaven, ON, K2J 5G5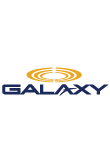 Galaxy Cinemas Barrie
Address: 72 Commerce Park Drive
Barrie, ON, L4N 8W8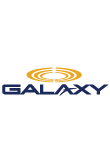 Galaxy Cinemas Belleville
Address: 160 Bell Boulevard
Belleville, ON, K8P 5L2
SilverCity Brampton Cinemas
Address: 50 Great Lakes Drive
Brampton, ON, L6R 2K7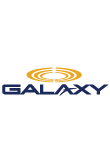 Galaxy Cinemas Brantford
Address: 300 King George Road
Brantford, ON, N3R 5L7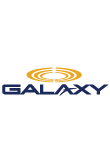 Galaxy Cinemas Brockville
Address: 1000 Island Mall, 2399 Parkedale Avenue
Brockville, ON, K6V 2G9
SilverCity Burlington Cinemas
Address: 1250 Brant Street
Burlington, ON, L7P 1X8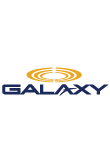 Galaxy Cinemas Cambridge
Address: 355 Hespeler Road
Cambridge, ON, N1R 6B3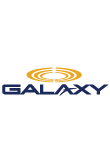 Galaxy Cinemas Chatham
Address: 760 St. Clair Street
Chatham, ON, N7L 0E8
Cineplex Odeon Clarington Place Cinemas
Address: 111 Clarington Boulevard
Clarington, ON, L1C 4Z3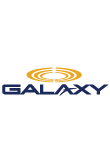 Galaxy Cinemas Collingwood
Address: 6 Mountain Road
Collingwood, ON, L9Y 4S8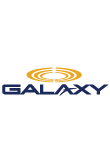 Galaxy Cinemas Cornwall
Address: 1325 Second Street East
Cornwall, ON, K6H 2B6
SilverCity Newmarket Cinemas and XSCAPE Entertainment Centre
Address: 18195 Yonge Street
East Gwillimbury, ON, L9N 0H9
Cineplex Cinemas Queensway and VIP
Address: 1025 The Queensway
Etobicoke, ON, M8Z 6C7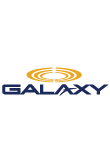 Galaxy Cinemas Guelph
Address: 485 Woodlawn Road West
Guelph, ON, N1K 1E9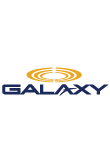 Galaxy Cinemas Pergola Commons
Address: 85 Clair Road East
Guelph, ON, N1L 0J7
Cineplex Odeon Gardiners Road Cinemas
Address: 626 Gardiners Road
Kingston, ON, K7M 3X9
Cineplex Odeon Westmount Cinemas and VIP
Address: 755 Wonderland Road South
London, ON, N6K 1M6
SilverCity London Cinemas
Address: 1680 Richmond Street
London, ON, N6G 3Y9
Cineplex Cinemas Markham and VIP
Address: 179 Enterprise Blvd., Suite 169
Markham, ON, L6G 0E7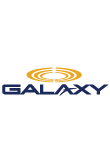 Galaxy Cinemas Midland
Address: Highway 93, RR2, Box2
Midland, ON, L4R 4K4
Cineplex Cinemas Milton
Address: 1175 Maple Avenue
Milton, ON, L9T 0A5
Cineplex Cinemas Courtney Park
Address: 110 Courtneypark Dr E
Mississauga, ON, L5T 2Y3
Cineplex Cinemas Mississauga
Address: 309 Rathburn Road West
Mississauga, ON, L5B 4C1
Cineplex Odeon Niagara Square Cinemas
Address: 7555 Montrose Road
Niagara Falls, ON, L2H 2E9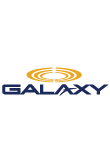 Galaxy Cinemas North Bay
Address: 300 Lakeshore Drive
North Bay, ON, P1A 3V2
Cineplex Cinemas Oakville and VIP
Address: 3531 Wyecroft Road
Oakville, ON, L6L 0B7
Cineplex Cinemas Winston Churchill & VIP
Address: 2081 Winston Park Dr.
Oakville, ON, L6H 6P5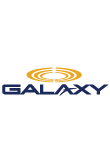 Galaxy Cinemas Orangeville
Address: Fairgrounds Shopping Centre, 85 Fifth Avenue, 85 Fifth Ave.
Orangeville, ON, L9W 5B7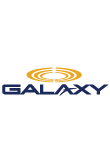 Galaxy Cinemas Orillia
Address: 865 West Ridge Boulevard
Orillia, ON, L3V 8B3
Cineplex Odeon Oshawa Cinemas
Address: 1351 Grandview Street North
Oshawa, ON, L1K 0G1
Cineplex Cinemas Lansdowne and VIP
Address: 325 Marche Way, Unit 107
Ottawa, ON, K1S 5J3
Cineplex Cinemas Ottawa
Address: 3090 Carling Avenue
Ottawa, ON, K2B 7K2
Cineplex Odeon South Keys Cinemas
Address: 2214 Bank Street
Ottawa, ON, K1V 1J6
Scotiabank Theatre Ottawa
Address: 2385 City Park Drive
Ottawa, ON, K1J 1G1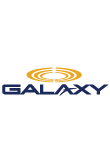 Galaxy Cinemas Owen Sound
Address: 1020 10th Street West
Owen Sound, ON, N4K 5S1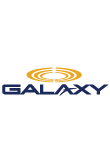 Galaxy Cinemas Peterborough
Address: 320 Water Street
Peterborough, ON, K9H 7N9
SilverCity Richmond Hill Cinemas
Address: 8725 Yonge Street
Richmond Hill, ON, L4C 6Z1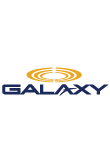 Galaxy Cinemas Sarnia
Address: 1380 London Road
Sarnia, ON, N7S 1P7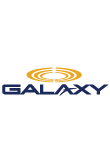 Galaxy Cinemas Sault Ste Marie
Address: 293 Bay Street
Sault Ste. Mari, ON, P6A 1X3
Cineplex Cinemas Scarborough
Address: Scarborough Town Centre, 300 Borough Drive
Scarborough, ON, M1P 4P5
Cineplex Odeon Morningside Cinemas
Address: 785 Milner Avenue
Scarborough, ON, M1B 3C3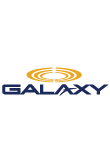 Galaxy Cinemas St. Thomas
Address: 417 Wellington Street
St. Thomas, ON, N5R 5J5
Cineplex Cinemas Hamilton Mountain
Address: 795 Paramount Drive
Stoney Creek, ON, L8J 0B4
SilverCity Sudbury Cinemas
Address: 355 Barrydowne Road
Sudbury, ON, P3B 4K4
SilverCity Thunder Bay Cinemas
Address: 850 North May Street
Thunder Bay, ON, P7C 6A5
Cineplex Cinemas Empress Walk
Address: 5095 Yonge St., 3rd Floor
Toronto, ON, M2N 6Z4
Cineplex Cinemas Fairview Mall
Address: 1800 Sheppard Avenue East, Unit Y007
Toronto, ON, M2J 5A7
Cineplex Cinemas Varsity and VIP
Address: 55 Bloor Street West
Toronto, ON, M4W 1A5
Cineplex Cinemas Yonge-Dundas and VIP
Address: 10 Dundas Street East, Suite 402
Toronto, ON, M5B 2G9
Cineplex Cinemas Yonge-Eglinton and VIP
Address: 2300 Yonge Street
Toronto, ON, M4P 1E4
Cineplex Cinemas Yorkdale
Address: Yorkdale Shopping Centre, 3401 Dufferin Street , c/o Yorkdale Shopping Centre
Toronto, ON, M6A 2T9
Cineplex Odeon Eglinton Town Centre Cinemas
Address: 22 Lebovic Avenue
Toronto, ON, M1L 4V9
Cineplex VIP Cinemas Don Mills (age restricted 19+)
Address: Shops at Don Mills, 12 Marie Labatte Road, Unit B7
Toronto, ON, M3C 0H9
Scotiabank Theatre Toronto
Address: 259 Richmond Street West
Toronto, ON, M5V 3M6
Cineplex Cinemas Vaughan
Address: 3555 Highway 7 West
Vaughan, ON, L4L 6B1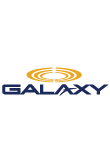 Galaxy Cinemas Waterloo
Address: 550 King Street North
Waterloo, ON, N2L 5W6
Cineplex Odeon Seaway Mall Cinemas
Address: 800 Niagara Street
Welland, ON, L3C 1M3
Cineplex Odeon Devonshire Mall Cinemas
Address: 3100 Howard Avenue
Windsor, ON, N8X 3Y8
Prince Edward Island
Cineplex Cinemas Summerside
Address: 130 Ryan Street
Summerside, PE, C1N 6G2
Cineplex Cinemas Charlottetown
Address: 670 University Avenue
West Royalty, PE, C1A 7M4
$3 Movie Ticket Near Me in Quebec
Cinéma Cineplex Odeon Beauport
Address: 825 rue Clémenceau
Beauport, QC, G1C 2K6
Cinéma Cineplex Odeon Brossard et VIP
Address: 9350 boulevard Leduc
Brossard, QC, J4Y 0B3
Cinéma Cineplex Odeon Carrefour Dorion
Address: 391 boulevard Harwood
Dorion, QC, J7V 7W1
Cinéma Starcité Gatineau
Address: 115 boulevard Du Plateau
Hull, QC, J9A 3G1
Cinéma Cineplex Kirkland
Address: 3200 rue Jean Yves
Kirkland, QC, H9J 2R6
Cinéma Famous Players Carrefour Angrignon
Address: 7077 boulevard Newman
LaSalle, QC, H8N 1X1
Cinéma Cineplex Laval
Address: 2800 avenue Du Cosmodôme
Laval, QC, H7T 2X1
Cinéma Banque Scotia Montréal
Address: 977 rue Sainte-Catherine Ouest
Montréal, QC, H3B 4W3
Cinéma Cineplex Forum et VIP
Address: 2313 St. Catherine St. West Suite 101
Montréal, QC, H3H 1N2
Cinéma Cineplex Odeon Quartier Latin
Address: 350 rue Emery
Montréal, QC, H2X 1J1
Cinéma Starcité Montréal
Address: 4825 avenue Pierre De Coubertin
Montréal, QC, H1V 3V4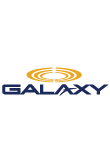 Cinéma Galaxy Sherbrooke
Address: 4204 Bertrand-Fabi
Rock Forest, QC, J1N 3Y2
Cinéma Cineplex Odeon St-Bruno
Address: 1495 boulevard St-Bruno
St-Bruno, QC, J3V 6J1
Cinéma Cineplex Odeon Ste-Foy
Address: 1200 autoroute Duplessis
St. Foy, QC, G2G 2B5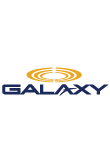 Cinéma Capitol St-Jean
Address: 286 rue Richelieu
St. Jean, QC, J3B 6Y4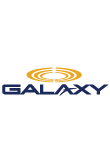 Cinéma Galaxy Victoriaville
Address: 1121 boulevard Jutras Est
Victoriaville, QC, G6S 1J1
$2.99 Movie Ticket in Saskatchewan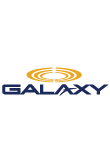 Galaxy Cinemas Moose Jaw
Address: 1235 Main Street North
Moose Jaw, SK, S6H 6M4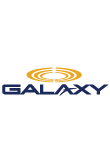 Galaxy Cinemas Prince Albert
Address: 2995 2nd Avenue West, Unit 1C
Prince Albert, SK, S6V 5V5
Cineplex Cinemas Normanview
Address: 420 McCarthy Boulevard North, Unit 26
Regina, SK, S4R 7M2
Cineplex Cinemas Southland
Address: 3025 Gordon Road
Regina, SK, S4S 6H7
Scotiabank Theatre Saskatoon and VIP
Address: 347-2nd Avenue South
Saskatoon, SK, S7K 1L1
Cineplex Cinemas at The Centre
Address: 3510-8th Street
Saskatoon, SK, S7H 0W6